Our clients have utilized our team
for Trial Consulting
Trials and Juries can be unpredictable, but our team can provide an edge to help you achieve the best outcome.
Through the use of investigative tools, psychological profiles, body language and case analysis, our agents will help you determine the best course of action for the maximum outcome.
---
---
Insightful advice given before, during, and after a trial can mean the difference in mitigating damages or receiving a larger settlement or award. Professional analysis pre-filing can help determine the best course of action in reaching an amicable agreement without having to get into lengthy, expensive, and drawn-out litigation. During trial having a set of trained eyes and ears can provide a comprehensive review of current standings. After a trial, our agents can explore options to prevent future claims against your company or person with a detailed audit of actions that led to the litigation.
---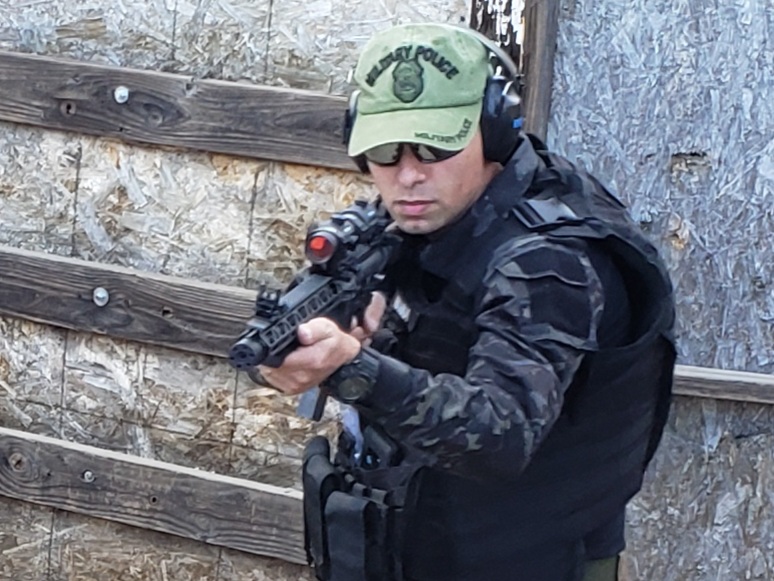 ---
---
Tactically
Trained
---
---
FBI Infragard
Member
---
---
Military Trained
& Proficient
Case Study
Arrested for False Impersonation of a Peace Officer
Process Server Arrested
During the course of serving process, Registered Process Server Scott Day serves an individual with an Unlawful Detainer. A week later local law enforcement arrives at Mr. Day's residence and advises him they are investigating claim of false impersonation of a police officer, specifically a Sheriff's Deputy. Mr. Day immediately called us to respond to his residence to document the interaction. Upon arrival, the Deputies were still present at the residence. Mr. Scott gave them a statement and show the Deputies his blue uniform (Sheriff Deputies in this county wear gear), his county issued credential as a Registered Process Server and informed them that he was in performance of his duties under the California Civil Code of Procedure.
Two weeks later a search warrant was executed at Mr. Day's residence while he was out of state. Subsequently an arrest warrant was issued and Mr. Day traveled back to California to voluntarily surrender for the warrant. He was booked and released on his own recognizance. After months negotiation between his private attorney and the District Attorney's office, this case was going to trail where Mr. Day could face up to 15 years in prison on multiple charges. Blatantly overcharged and with false evidence presented, Litigation Investigators began advising the current Counsel that Mr. Day retained. This attorney disregarded the analysis being given and told Mr. Day that he would be serving a lot of jail time and no Trial Service company could change that.
Process Server Arrested Continued
With the lack of support of his attorney to properly defend his case, Mr. Day terminated the attorney from the matter and decided to be self represented. Upon our advice he retained an attorney we recommended who then requested a plea conference with the District Attorney. During this conference Mr. Day's new counsel introduced the Assistant District Attorney to our expert who was able to articulate the facts in a manner that allowed the ADA to understand that this was a bad precedent. By charging Mr. Day for performing his duties as an agent of the court, Defendants in cases could use this as a method of avoid or quash service. The purpose of obtaining registration from the county as a process server was to provide protection and authority under both the Civil Code of Procedure and the Penal Code for service of process.
This case had a positive outcome as Mr. Day's charges were reduced to a misdemeanor for use of a government logo on his website for business purposes, whereas, originally the prosecutor was attempting to charge Mr. Day with felony forgery for use of the seal in addition to the false impersonation and 4 other charges. Without the assistance of Litigation Investigators Mr. Day, under his original counsel, may have likely spent years in prison for a misunderstanding of proper use of a logo on his website and a false charge of impersonation.
Case Study
Night Club Unlicensed Security Use of Excessive Force
Excessive Force by Security
A patron of a local bar and nightclub in Orange County, CA was enjoying his evening out when he got into a confrontation with security. Security may have mistaken this patron for another party as they advised him he needed to leave for excessive drinking. As one guard stood in front of him telling him it was time to go, the patron questioned why he was being asked to leave. The second guard came up behind the patron and began to choke the patron from behind by the use of his baton around the patron's neck. The two guards dragged the patron off-camera where they proceeded to beat him repeatedly with the baton, fists, and feet causing great bodily harm and requiring medical attention.
The patron's attorney reached out to our office and retained our services to consult on the proper use of force and the laws and regulations pertaining to the security industry. Our initial research revealed that the bar hired licensed security guards, but they were acting outside of the scope of their license as they were not working for a licensed Private Patrol Operator (PPO) or licensed private security employer (PSE). A review of the case information, medical reports, statements, and surveillance video identified multiple irregularities in the security guards' statements and actions.
We advised the attorney of a course of questioning for the two security guards and included a list of must-ask questions. Litigation Investigators performed role play scenarios for the line of questioning and educated the patron's counsel on the proper use of force, Bureau of Security and Investigative Services regulations, and various California laws that regulate the actions of private security.
Excessive Force by Security
With the insurance company attorney present at the deposition an offer of settlement was immediately presented when it was uncovered during questioning that neither security guard had the proper continued education training, nor were they properly licensed to act as a PPO. Additionally, the bar could have been held liable for a substantial amount as it was not licensed as a PSE and knowingly hired these guards for cash pay to avoid paying a hire rate by hiring a licensed agency.
The patron was able to secure a settlement that covered all legal fees, all medical fees, and compensation for loss of work in addition to compensation for his pain and suffering without having to go to trial.
A few months later this same nightclub had another instance and the same scenario played out during the deposition. The same two guards were still employed by the bar and they still had not undergone any additional training to improve their skills. As Litigation Investigators and the same firm once again dealt with the same bar owner and insurance company, they immediately offered up a settlement to avoid litigation.
Case Study
Process Service of a Celebrity
Due Dillegence
Celebrities are oftentimes difficult to locate and even more difficult to contact. By having residences and phone numbers registered to corporations, many celebrities whereabout are able to remain out of the public domain. Most have residences in gated communities and many have 24-hour security protecting them from threats of harm or overly aggressive fans.
This matter was no different as this particular athletic celebrity was not only physically intimidating and had a bad-boy reputation, he was also difficult to locate. After multiple other Process Servers and Private Investigators were unable to complete service, Litigation Investigators was retained and a plan of action was drafted. Records research revealed the Respondent's ex-wife and children's residence but did not locate a current residence. As this party was a well-known Orange County, CA local, a general area of residency was located and a local shopping route revealed itself. Attempting to serve this party while grocery shopping was unpredicatable and would require an excessive amount of surveillance so it was determined that another more public option was needed.
Due Dillegence Continued
Litigation Investigators was able to track down a promoter for the athlete and inquired about any upcoming meet and greet autograph signings. The promoter informed our agent that in a few weeks the athlete would be doing an autograph session in Las Vegas and that VIP Meet and Greet packages were available for purchase. Conferring with the client, we were able to obtain authorization to purchase a VIP package and travel to Las Vegas to attempt service of process.
In order to conceal the true nature of our meet, a gift bag was put together to be presented to the athlete. This served a dual purpose; it would allow us to walk past security without being questioned about documents and it would also allow for the presentation of the documents to the athlete without embarrassing the Respondent in the publics' watchful eye. Discretion is important and although a celebrity is in the public light at all times, Litigation Investigators respects the privacy of the individual. We were able to present the documents discreetly and film the interaction publicly as a fan in the audience in case a challenge to quash service was put forth. The client was happy and received a call within 48 hours from the Respondents attorney to meet and confer.